Cane Toad: Ruby Eyes Chocolate Rum
£25.00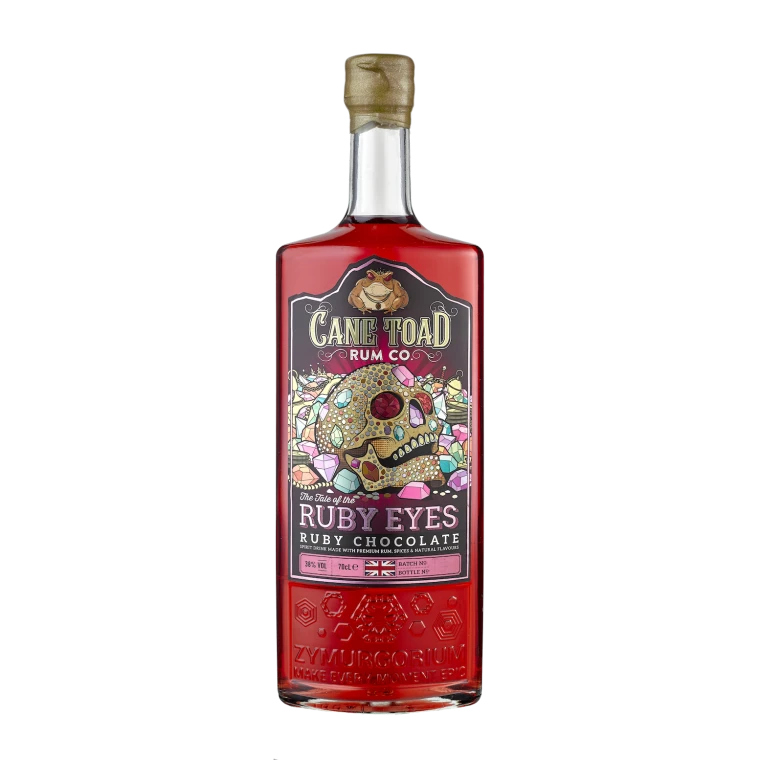 A world's first…AGAIN!


Here at Zymurgorium we are the first ever to use Ruby Chocolate to make a spirit. Premium Rum has been blended with this newly discovered spice to give a never before experienced flavour & textures of silk, deep chocolate and ripe berries.

What's up with the toad? He's ugly. He's mean & he's angry. Kane is not a toad to be trifled with. He's pretty much the prick of invasive species around the globe & it's time the left the party! Help us kick out invasive species party crashers; each bottle will contribute to combating invasive species just like Kane!


We're fed up with lack lustre rums! We've got our sights set on lighting up the rum industry in a blaze. We're here to make the most epic rums and spirits the world has ever seen. As with all out products we're here to bring endeavouring quality; delightfully expand your minds with innovation and make your taste bus implode with flavour!

The power to control the Origiverse is within the galactic pirate Captain Henry M's grasp. The Ruby Eyes of Malda are an ancient & powerful treasure whose location was forgotten for eons, it used it will give the beholder the ability to bend reality to their will and Captain Henry M. means to hold the Origiverse to ransom!

Admiral Winky and his crew must hurry if they stand a chance of stopping him! But he must make an impossible sacrifice in order to accomplish his goal; a decision that will follow him for eternity...
Additional Details
Alcohol Content: 38% ABV
Bottle Size: 70cL
Our Policies
Free delivery

on orders over £40