Cane Toad: Ruby Khanage Wars Indian Spiced Rum
£25.00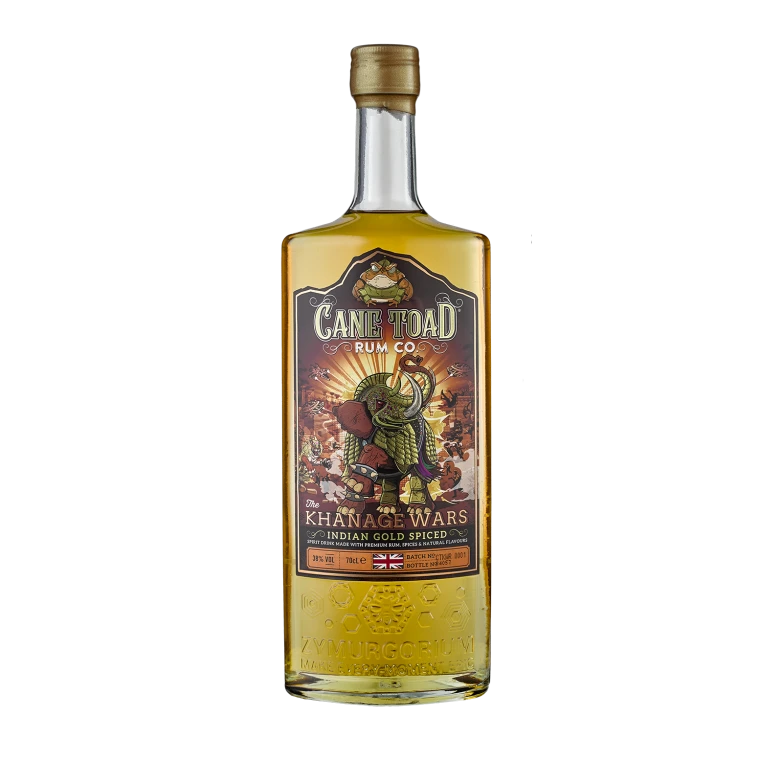 Long before Admiral Winky, but after the forging of the eternal songs & poems by the Gods, nature & anomaly existed peacefully. That was until they vanished & Aeons of Innocence were over. In the wake of the Vanishing, Factions serving: kings, emperors, cults, warlords & despots emerged.

The Origiverse we know started with The Khanage Wars. On the tropical moon of Anomalus, the most sacred Artefacts were stored; some even built & defined the Origiverse's bones & flesh. Yes, you'd be right to think the Ruby Eyes of Malda were once there in a tomb or vault

To many these were keys of control either in belief or by the power they contained. Some claimed the wars started because of corrupt priests holding them, or by greed or desperation.

Of the Fujaphantii (A species of sentient Colossus Elephant) Imanuae Khan, descendant of the most loyal took charge of defending the Temples. It is his story we shall follow this day.

All agree, during & in the aftermath of bombings; the scent & flavour of the Sacred Gardens could be tasted in the air. The notes were of; cinnamon, tea, cardamom, & caramelised palm sugar whilst onlookers far away could lightly feel the heat of the burning temples in the wind.
Additional Details
Alcohol Content: 38% ABV
Bottle Size: 70cL
Our Policies
Free delivery

on orders over £40