Zymurgorium Choc-O-Bloc Gin
£25.00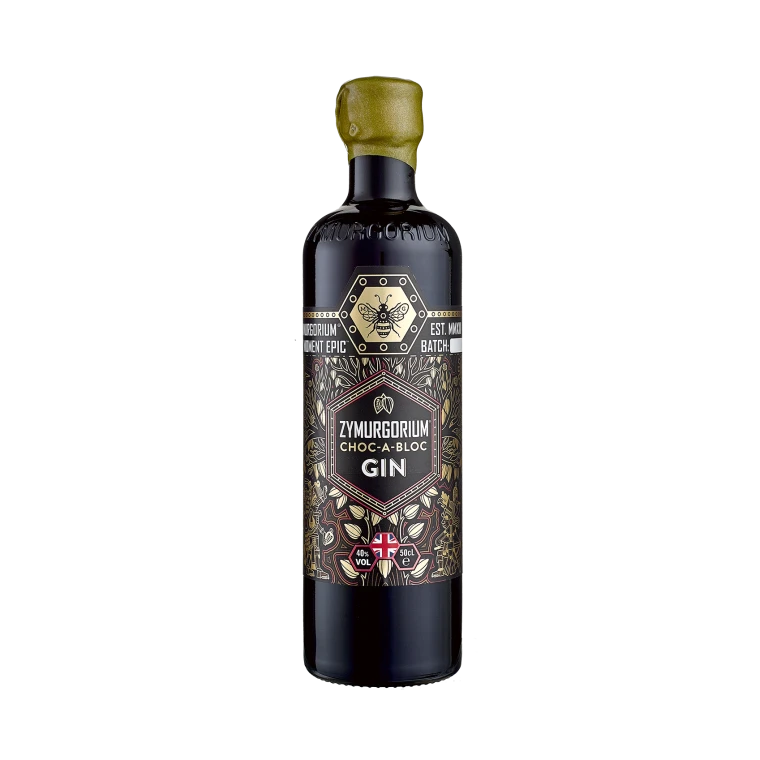 Indulgent chocolatey paradise!

Mythical beasts, legendary people and some of the finest culinary sensations on the planet and wherever you turn there's an aphrodisiac! The Americas must have seemed like another world to explorers. Full of adventure and opportunity (along with a human sacrifice or two).

The indigenous people of Latin America sure know how to party and any excuse for a festival is a good excuse. One food source that is revered above all others is the Cocoa bean which even has its own God it was that important! This gin is Latin Flare in a glass, powerful Madagascan chocolate, subtle vanilla, rounded all spices, pink pepper and light citrus tone. This Gin is particularly great with food and parties!
Additional Details
Alcohol Content: 40% ABV
Bottle Size: 50cL
Our Policies
Free delivery

on orders over £40